If you're like a lot of other businesses in New York City, you may be experiencing a level of growth that has caused you to look for a solution to your growing number of incoming calls. If you're seeking out a virtual business phone service in New York, NY, consider our live agents at USAnswer. Route your overflow calls to our live agents or let us manage all of your calls for an affordable cost that will not only save you money, but will better meet the needs of your customers.
If your calls aren't answered the first time, most callers won't waste their time calling back- they'll simply place a call to another company that is able to provide them with the customer experience they're looking for. Nearly 3 our of every 4 callers will look elsewhere for the product or service they're interested in purchasing if their call goes unanswered or is routed to a voicemail box. These numbers are staggering, and demonstrate how important it is for every business to be diligent about providing their callers with the right experience. If you fail to impress the first time your customer calls, you've lost them to your competition.
You can rely on our live agents to make sure every one of your callers is satisfied, whether that means providing information or answers to their questions, transferring important calls to your staff, or taking messages for you to respond to at a later time. We've invested in the latest in cutting-edge technology to ensure our agents have all of the information necessary to convey your company values and information to your callers.
We don't close up shop for the day just because you do. Our agents are available to answer your calls 24/7. Our during and after hours virtual business phone service for New York, NY businesses can take care of your callers whether you're in or out of the office. Rather than route your callers through an automated phone tree, our live, friendly agents will provide your callers with personal and attentive service at a very affordable cost. We have a plan that's just right for your business- our most popular package provides you with 180 minutes of live call answering at the cost of just $235 per month, or about the cost of keeping a receptionist on staff for 2-3 days. You'll only pay for the time our agents are on the phone speaking with your caller, transferring the call, or taking a message.
See all of our affordable plans in our 'Plans & Pricing' section. If you don't see one that meets your needs, just give us a call and we'll be happy to create a customized plan with the minutes you need or a cost that better fits your budget. If you're just starting out in the business world, we have a plan that's perfect for you as well; it's called our 60-minute plan, and costs less than $100 per month. Give us a call at 855-254-0040 with any questions- we'll be happy to help you set up a virtual business phone service in New York, NY.
Related Posts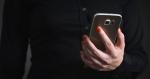 Are you using voicemail to manage your incoming phone calls? One of the biggest mistakes business owners make is to keep their callers waiting for personal service when they reach out to their office. You may not be aware that 8 out of every 10 people who call your business will hang up unless they are greeted by a real person. That means your voicemail …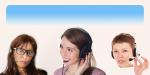 Virtual telephone systems are actually the very best move for any sized company. With virtual telephone services, businesses can boost efficiency, access, and control, and these advantages are crucial, whether your business  employs many or few. Using an user friendly interface, any employee is actually effective at making changes to the product. There will not be a need to have a full time IT staff to maintain your telephones. Virtual telephone …