Why Choose Our Virtual Answering Services for Small Business in New York, NY:
At USAnswer, we believe our live answering services are what most businesses are looking for. When you sign up for one of our live agent phone answering plans, we'll provide your callers with an exceptional experience every time they reach out to you. Our services can allow you to see a positive shift in your caller satisfaction rate, especially if you're currently using voicemail to manage your overflow calls. You may not realize the high percentage of hang-ups you're currently experiencing- most businesses report up to 80% of lost calls to voicemail!
Don't take chances when it comes to your most important business asset- your customers and clients. Make sure you're able to provide a warm and friendly voice on the other end of the phone when calls come in. Our professionally-trained agents are highly skilled at managing calls in the way our clients prefer. When a call comes in, our receptionist will see a pop-up screen detailing your products or services, or simply relaying the information you want our agents to see. They'll respond knowledgeably to questions, transfer important calls to your staff, or take a message so you can call them back when you're able to.
Sign up for virtual answering services for small businesses in New York, NY from USAnswer and your calls will be picked up in a timely manner, providing your callers with quick and efficient customer service that not only makes them feel like they matter to your company, but serves to save you month every month. You'll pay only for the time our agents are on the phone with your callers. Consider just a few of the many benefits you and your callers will experience by using our services:
Better response time by our live agents than your in-house staff could provide during peak hours or seasons
24/7 live agents who have been professionally-trained to meet the needs of every caller
That 'personal touch' that so-often gets forgotten about when business experienced growth
A warm and friendly voice versus a cold, disconnected voicemail message
More time on your hands to focus on the elements of your business that are important
A more affordable solution to addressing calls than keeping a front office staffed, even with a single receptionist
Custom solutions geared toward meeting the needs of your business
If you're worried about the costs of virtual answering services for small businesses in New York, NY, take heart. Our plans are among the lowest cost in the US, and we have a plan that is priced to fit your budget. Visit our FAQ section to find out more about how we can help ensure you never miss another call again, while providing your callers with the professional service they deserve. If you're ready to get started, one of our live chat agents can help you get signed up for immediate phone answering service, starting today.
Related Posts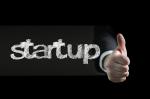 Regardless of the industry you happen to be in, the answer to this question is a resounding, 'yes'. When you discover everything you get from USAnswer for a small monthly fee, you'll wonder how you ever got by without our services. Our agents will ensure you never miss another important call again- and they'll do it for a fraction of the cost that you would pay a receptionist to answer phones …