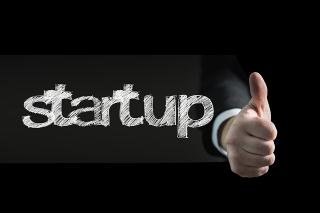 Regardless of the industry you happen to be in, the answer to this question is a resounding, 'yes'. When you discover everything you get from USAnswer for a small monthly fee, you'll wonder how you ever got by without our services. Our agents will ensure you never miss another important call again- and they'll do it for a fraction of the cost that you would pay a receptionist to answer phones in your front office. Best of all, no one will suspect they're speaking with a USAnswer agent at another location. Our experts are trained to answer your calls in the same, professional way you would answer them yourself.
We get a lot of calls rom clients who ask us what exactly is wrong with using voicemail to answer calls from their clients or customers. The answer to that question is simple: There's nothing at all wrong with using voicemail, provided that you don't mind losing business. Statistics tell us that 80% of callers simply hang up when they hear a voicemail- and those numbers are far too damaging to your business to continue using voicemail when an affordable option is available.
You'll save thousands of dollars annually using virtual answering services for small businesses in New York, NY when you call us at 855-254-0040. Can you hire a receptionist for under $100 a month? That's all you'll pay for our basic 60-minute per month service at USAnswer. Our agents end their calls without rounding up your time, so you'll get more for your money when you hire us. Our 60-minute per month plan is perfect for any start-up business or company that just needs a little help with overflow calls during peak hours. If you find you need a few more minutes every month, just step up to a plan that better meets your needs.
We have an exceptional reputation at USAnswer, which is why many of our clients have been with us for years. You can trust our agents to manage every aspect of your calls, from taking messages to transferring important calls, providing information about your company, products, or services, or engaging with your callers in whatever way you ask us to. You may not even know that your competition is stealing your business, but the facts clearly show that companies relying on voicemail to meet the needs of their callers are less prepared to meet the high demands of today's market.
Try our virtual answering services for small businesses in New York, NY for 30 days and if you haven't experienced the value of our services, we won't charge you. We're that certain you'll see a positive impact on your bottom line within the first month. See our 'Plans & Pricing' section to select a plan that meets your needs or make a call to one of our company specialists and we'll get you set up with a plan we feel is right for you.